Easy & Painless Blood Oxygen Check
Stay healthy and check your important body stats anytime, anywhere. You can take measurements before and after any exercise, or if you think you may have been affected by COVID-19 to monitor your body signal changes that occur. Measures quickly and accurately with pulse rate and SpO2 (blood oxygen saturation levels) of arterial hemoglobin. Accurately determine your SpO2, fast readings, pulse measurements and conveniently displayed on a large bright digital LED.
The Perfusion Index and Plethysmograph Waveform will helps you determine the accuracy of your reading. Moving too fast will affect the accuracy; try to stay still while waiting for your reading. Avoid nail polish or long nails on the finger used for the reading. Fingers should also be dry. Ring finger, middle finger and index finger are recommended as suitable monitor digits. When the oxygen saturation and the heart are at the same level, the measurement results are optimal.
Benefits
Know your heart health for COVID-19​
Infrared sensor reduces external interference to improve accuracy and measurement
Lightweight, battery operated, and travels with you
One click operation​
​Display graphics rotate with device alignment
​Large display for easy reading
Batteries Included​
Technical Specs
Sp02 Measuring Range:

70% — 99%

Measurement Accuracy:

±2% within 80% — 99%

Pulse Rate Range:

30 BPM — 250 BPM

Battery:

2 AAA

Power Consumption:

less than 30 mA

Operating Temperature:

5 ºC — 40 ºC

Weight:

50g

Size:

58.5mm x 36.5mm x 29mm
You Might Also Like
$9.99
Replacement battery for cameras and exposure meters. The perfect replacement for PX625 and PX13 mercury batteries 1.35 V. Manufactured in strict accordance with international specifications for 'green' cells and contain no mercury.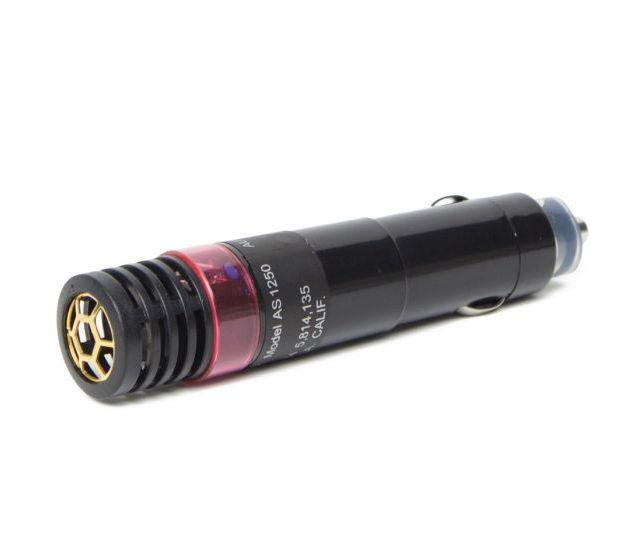 $59.00
$53.10
Take charge of your personal breathing zone in your vehicle with the Automate™ 12 volt cigarette lighter plug-in. Helps remove road pollutants from interior air in vehicle including exhaust fumes, road dust, bacteria, mold spores, allergens, cigarette smoke and more. Simply plug it in for cleaner, healthier air.
$59.00
$53.10
This direct AC wall plug in unit uses the same patented and proven ionic air purification system as the Minimates™ and Automates™ to reduce odors, perfumes, dust, mold spores, smoke, allergens and germs in your washroom or pantry. Reduce airborne pollutants by up to 90%.
**Helps combat airborne germs, bacteria, and viruses by lessening the concentration of such inhaled toxic pollutants, allergens, and contaminants. Lessening the particle concentration reduces the probability of inhaling an infectious dose thereby lowering the probability of becoming infected. We treat the air not the wearer and these products are not medical products. Do not discontinue any medical therapy. We do not claim to treat, cure, lessen the progression or severity, or prevent any disease.