Ionic Air Purification Products That Really Work!
If you can't breathe, nothing else matters.
– American Lung Association
Vortex VI-3500 Room Ionic Air Purifier

Cleaner healthier air is never in short supply with the advanced VI-3500 high powered desktop ionizer. Generates trillions of air cleansing ions per second to eliminate the most pollutants in the shortest time. Helps rid rooms of pollen, dust, smoke, odors, mold spores, viruses and germs.

Shop Now

Minimate™ AS180i Personal Ionic Air Purifier

Wearable, small, battery operated, and ultra light weight, this unit is a must-have to breath fresher air when you're out of your home. Use it for air travel, movie theaters, waiting rooms or any confined areas. Cleans most germs and pollutants in the air. Now with 30% more purified air flow.

Shop Now

Automate™ AS1250B Vehicle Ionic Air Purifier

Take charge of your personal breathing zone in your vehicle with the Automate™ 12 volt cigarette lighter plug-in. Helps remove road pollutants from interior air in vehicle including exhaust fumes, road dust, bacteria, mold spores, allergens, cigarette smoke, and more. Simply plug it in for cleaner, healthier air.

Shop Now

Sanimate™ AS250B Washroom Ionic Air Purifier

This direct AC wall plug in unit uses the same patented and proven ionic air purification system as the Minimates™ and Automates™ to reduce odors, perfumes, dust, mold spores, smoke, allergens and germs in your washroom or pantry. Reduce airborne pollutants by up to 90"/4.

Shop Now

New Silent™ Night Coming Soon! – CARB Listed and Approved

The Silent Night™ air cleaner is unmatched for effectiveness, operating cost and noise level. Silent Night's zephyr-quiet technology captures dust, pollen, bacteria, mold spores, smoke and other particles from all size ranges. Silent Night's non-turbulent laminar air flow silently cleans a room 4 times per hour.
customer review/anecdote:

I used Claritin, eye drops, nose spray, and a half box of Kleenex a day. Now using your product, WOW! – it gave me back my life. I have not taken any Claritin or nose spray and only use eye drops once or twice a day.

— Jan P.

customer review/anecdote:

Not only are your products excellent, but apparently you're also willing to stand behind them and make sure they deliver what was promised. I thank you for restoring my faith and the possibility that someone still cares about their work.

— Kevin M.

customer review/anecdote:

Excellent product. I have used for 3 years. Enables me to fly without getting a cold from recycled air, and enjoy concerts and plays, even when sitting near someone doused in perfume.

— Barbara M.

customer review/anecdote:

I used to wake up with a clogged throat, nasal drips, and coughed up heavy phlegm every morning. Now I place the Vortex close to my head, and wake up with a clear throat and no phlegm.

— Apolonia G.

customer review/anecdote:

Allows me to go into carpeted areas with mold due to no air conditioning in my work environment. Also am able to tolerate perfumes with my asthma.

— Debra W.

customer review/anecdote:

What great customer service! It is the best investment I've made in a long time. I tell everyone I talk to about my air cleaner. It is absolutely the best thing I've done for myself and my family.

— Lillian B.

customer review/anecdote:

I am so please to be able to leave my house – a new freedom – without suffering from the effects of thoughtless smokers, pollens, chemicals, etc. in public places.

— Marge W.

customer review/anecdote:

I can breath and my headaches and fatigue are gone. I'm alert and happy. I feel good.

— Joyce J.

customer review/anecdote:

My wife and I own a condo in La Quinta and the various pollens and blowing sand have made it most unpleasant for me. Since using your product all of my symptoms have unproved greatly.

— Dan M.

customer review/anecdote:

I have used my tiny purifier LITERALLY every day for years and years. 17 countries, 41 states and on the U.S.S.S. Bush, as a NTO. I have not been sick for years and years.

— David

customer review/anecdote:

I plugged it in as soon as it arrived and now my house smells clean again. Deodorizers only mask odors, and sprays can be overpowering and ineffective. Thank you so much for a great product and great customer service.

— Lillian B.

customer review/anecdote:

Your personal air purifier does an excellent job, and I would recommend it to all my customers with respiratory problems and to anyone concerned with indoor air quality.

— Dr. Roy S.

customer review/anecdote:

When my chest hurts, I put it on and in a short while my chest no longer hurts. I also work in a sick building and I feel this helps.

— Natalie W.

customer review/anecdote:

Perfumes, dyes, chemicals, other odors, and cigarette smoke don't bother me as badly now.

— Susie B.
ZERO MAINTENANCE AND

Filterless

Designed, Tested & Q.C. in

USA
Recognized Leader in Air Quality Innovation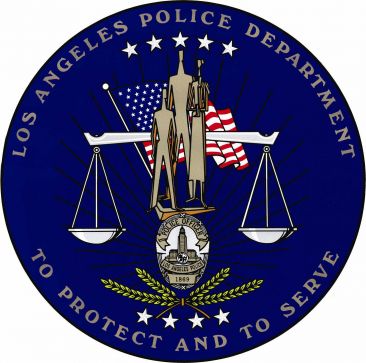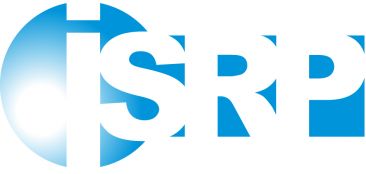 The EPA announces nearly 100 Million People are breathing particulates daily. Regarding Second Hand Smoke: Second Hand Smoke has been classified by the EPA as a "Group A" human carcinogen meaning there is... read more >
Many people think Influenza is just a seasonal nuisance. It is not just a nuisance . It is ONE OF THE WORST VIRAL INFECTIONS KNOWN TO MAN! Even with modern Man's advanced medical technology, it kills... read more >
Oprah Interviews a School Student Who Uses a Personal Air Purifier to Relieve Her Allergies in School ... read more >
*Does not remove 100% of listed particle from air.